Put a Ring On It Cookie Stamp & Cutter Set
$28.00 AUD – $38.00 AUD
Includes stamp and matching cutter.
Stamp made from premium 6mm thick frosted acrylic.
Cutter made from food-grade biodegradable PLA.
Embosser stamp width 7.5cm.
Hand wash only.
Pictured using our matching cutter.
*Other stamps and cutters pictured are not included*
Please note that some minor irregularities can occur due to the nature of your product(s) being made to order.
Customer Reviews
06/29/2022
Ring cookie cutter
It was so easy to use, delivered quickly and very high quality products. Will be ordering again thanks xx
elif o.

AU
02/24/2022
Ring cookie cutter & stamp
Great product and exceptional customer service
Georgie G.

AU
05/15/2021
The perfect stamp
This is an amazing product - the cutter is easy to handle, cuts a clean shape and the stamp give a beautiful pop every time! Thanks for a wonderful and Australian made product!
Jessie G.

AU
07/20/2022
Lovely
The products are made of good quality which is very important when you buy the products to create a customers order.
Brooke C.

AU
06/07/2022
Amazing quality and reasonably priced
Experience has been amazing with the ladies at Lulu & Stone! Both stamps and cutters are of amazing quality and very well priced. A bonus that they're are local too! Highly recommend!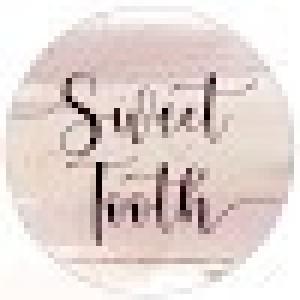 SR
Sumayyah R.

AU
06/01/2022
Items purchased
These stamps are amazing to use and give excellent results !
sabrina t.

AU
12/07/2021
Cutest wedding cookies
This cute set adds the finishing touches to any wedding ❤️
Ekaterina K.

AU
05/18/2021
Quality products
This was the first of many purchases from lulu and stone and I've never looked back. The quality never ceases to amaze me and their customer service is second to none. The stamps are always so easy to work with and achieve the perfect pop with very little effort. Amazing work ladies.
Miroula

Australia
05/17/2021
Cutter
Very good thé cutter and stamp are amazing
Souad R.

FR
05/15/2021
Easy to use
Excellent customer service, great product and super easy to use even for a non professional like me but they turn out like I'm a professional. Lots of comments when I used for a work friend who recently got married
Angela W.

NZ