Blushing Blooms Cookie Stamp
$28.00 AUD
Made from premium 6mm thick frosted acrylic.
Embosser stamp width is 7.9cm.
Hand wash only.
Pictured using a 7x7cm square cutter.
*Other stamps and cutters pictured are not included*
Please note that some minor irregularities can occur due to the nature of your product(s) being made to order.
Only 3 left in stock
Customer Reviews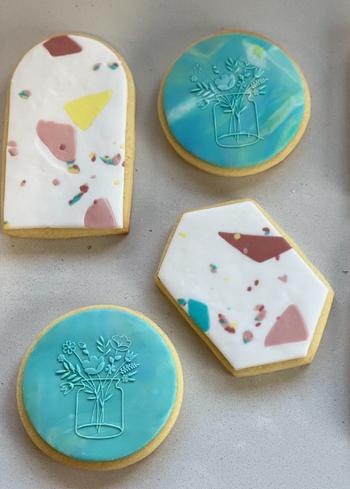 09/29/2021
Beautifully Elegant
This stamp is beautifully elegant. Exactly what I wanted. Exactly like the picture.
Eryn W.

AU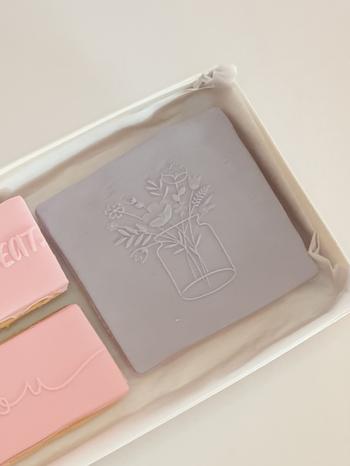 05/17/2021
Details for days!!
This little pop stamp has the finest details that looks amazing. Works better with a darker fondant colour I find. Lovely versatile stamp.
Margeaux J.

AU
12/07/2021
Great quality
I haven't started yet. These will be used as part of my Christmas cookie gifts.
Christine S.

AU
09/01/2021
Incredible!
My cookies turned out even better than expected! Awesome product!
Tamzin P.

AU
09/01/2021
Blushing blooms cookie stamp
Oh this stamp is just fabulous,the print shows up perfect on my fondant
Susan B.

AU
05/15/2021
Beautiful!
Love this stamp! It's so beautiful!
Karlie

AU